The Assassin
(刺客聶隱娘 / Nie yin niang)
(2015)
Quality:BRRip

Sinopsis:
THE ASSASIN (NIE YIN NIANG), film drama laga yang menceritakan tentang Nie Yinniang yang diculik dari keluarganya saat masih kecil untuk dilatih sebagai pembunuh mematikan, dimana targetnya adalah pejabat korup.
Setelah meninggalkan keluarganya beberapa tahun di pengasingan, Nie Yinniang kembali kepada keluarganya. Kali ini ia membawa misi untuk membunuh Tian Jian, gubernur yang tidak mentaati otoritas kaisar Weibo sekaligus sepupu, kekasih masa kecilnya, dan pria yang akan dinikahkan dengannya.
Nie Yinniang pun terlibat dilema, apakah ia harus mengorbankan pria yang pernah dicintainya atau tidak mengindahkan perintah atasannya.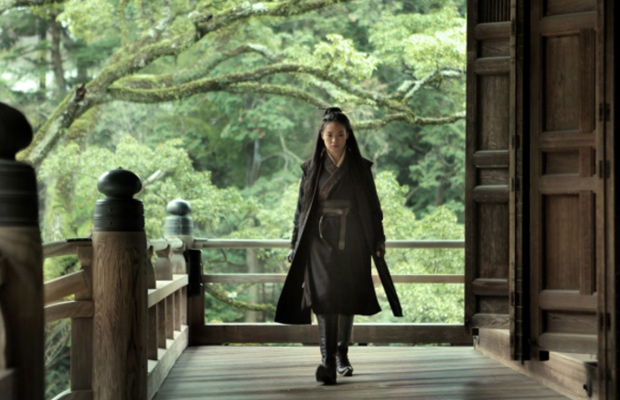 Download Film The Assassin (2015) BluRay
Subtitle Indonesia MP4 High Quality:

File Format: mp4
Video Encode: AVC (H.264)
Audio Encode: AAC (Stereo)
Resolusi: 360p
Durasi: 1 Jam – 45 Menit – 26 Detik
Ukuran: 272  mb
SS:
Download Single Link:
UC:
https://userscloud.com/94t2b5g6c40z
TF:
http://www.tusfiles.net/y79dk1au9uay
UF: uploading…
UI:
http://sht.io/6rq3
SF:
http://sht.io/6rpv
UP:
http://upx.nz/8tBVs7
Download Film Lebih Cepat Gunakan UCWEB Versi Terbaru klik!
Subtitle:
br-theassain-2015.zip
|
More
Bahasa: Indonesia [Manual]
Format : SUB & SRT
Subtitle By:
Irwan19
Cara Download via Tusfiles dengan OperaMini
,
---
Download Film The Assassin (2015) BluRay Subtitle Indonesia AVI Normal Quality:
File Format : avi
Video Encode: MPEG4 (Xvid)
Audio Encode: MP3 (Mono)
Resolusi: 500×260
Durasi: 1 Jam – 45 Menit – 26 Detik
Ukuran: 199 mb
SS:

Download Single Link:


UC: https://userscloud.com/bz4rd09i8117
TF: http://www.tusfiles.net/nyxu3tndhsg6
UF: http://sht.io/6rq0
UI: http://sht.io/6rq1
SF: http://sht.io/6rq2
UP: http://upx.nz/7pWEUb
Download Film Lebih Cepat Gunakan UCWEB Versi Terbaru klik!

Subtitle: br-theassain-2015.zip | More
Bahasa: Indonesia [Manual]
Format : SUB & SRT
Subtitle By: Irwan19